Security Needs Change- Is Your Business Secure?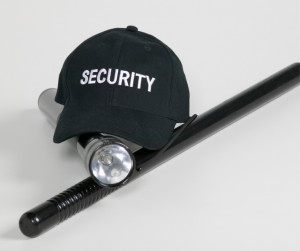 What does it take to keep your business safe? A secure business is an ever-moving target, so your safety depends on your continued evaluation of any security risks. Whether you already have a security plan for your business location or you're looking to start securing your business for the first time, here are some security areas you should consider adding or changing.
Dependable Access Control
Perhaps the most basic form of security control is access control. There are a multitude of ways you can prevent individuals from entering your location, monitoring those who do, and making it safe and easy for individuals who have clearance to easily enter your building. From innovative keyless entry systems, to security guards and smart elevators, this is an essential form of security control for your business.
Experienced Security Officers
Whether you currently employ security officers or not, consider who to hire and how to vet your prospective security officers. Basic security officers can provide a variety of security needs, or larger companies can use multi-tiered security guards for even more protection. Officers are trained to handle emergencies, identify potential suspects, and answer any questions visitors may have.
Comprehensive Alarms and Monitoring Systems
From fires and carbon monoxide to burglaries and intrusion, choose the latest monitoring and alarm systems to quickly let you know of any threat to your business location. Whether you're in the building or alerted while away, the latest monitoring systems can quickly identify the threat and communicate with necessary emergency services.
These are just a few of the basic security systems that your business should consider implementing and continuing to review. As individuals leave your company and new employees are hired, the threat of an individual tampering with your systems increases. Routine upgrades or alterations can keep your business secure against any type of intrusion. Contact United Security Specialists today by calling 408-809-0967 or sending an email to receive a personalized, comprehensive safety plan for your business location.