Choosing the Right Security Company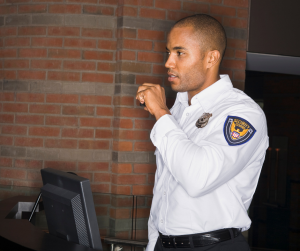 There are about 10,000 security companies in America. Together, they employ more than a million private security guards. Experts suspect the number of security guards may be even higher based on licensing differences across state lines. The quality of services provided by security companies also varies, making it essential that you choose the right one. Here are some tips to guide you as you consider likely candidates.
Check the Size
In most instances, companies do well when partnering with other vendors of a similar or slightly larger size. Put simply, if you operate a large business, you may want to find a large security company. If you operate across state lines, you may want to find a company with interstate operations too. This makes it possible to hire one security company for all sites, thereby consolidating and simplifying the security of your properties.
Evaluate the Culture
Some companies require security guards that may look serious or threatening. These officers may wear uniforms similar to police officers. Others may require friendly and approachable guards in business suits that focus more on customer service. Which one of these categories does your business fall into? What would your tenants or customers prefer? Not all security companies can do both, so choose wisely.
The Right Tech
Security guards should only be one part of your security measures. You will also need technology to keep the building safe. Some of the services you should consider include access control, video surveillance, and even disaster management services. Why hire multiple companies to do this if you can consolidate it all into one vendor? Consider the tech you need and choose a security company that checks off every box on your list.
Do you need a security company that can provide route patrols, lobby security enforcement, access control, and disaster management all under one roof? Contact United Security Specialists for more information about these and other security services. Call 408-809-0967 or send us an email today!